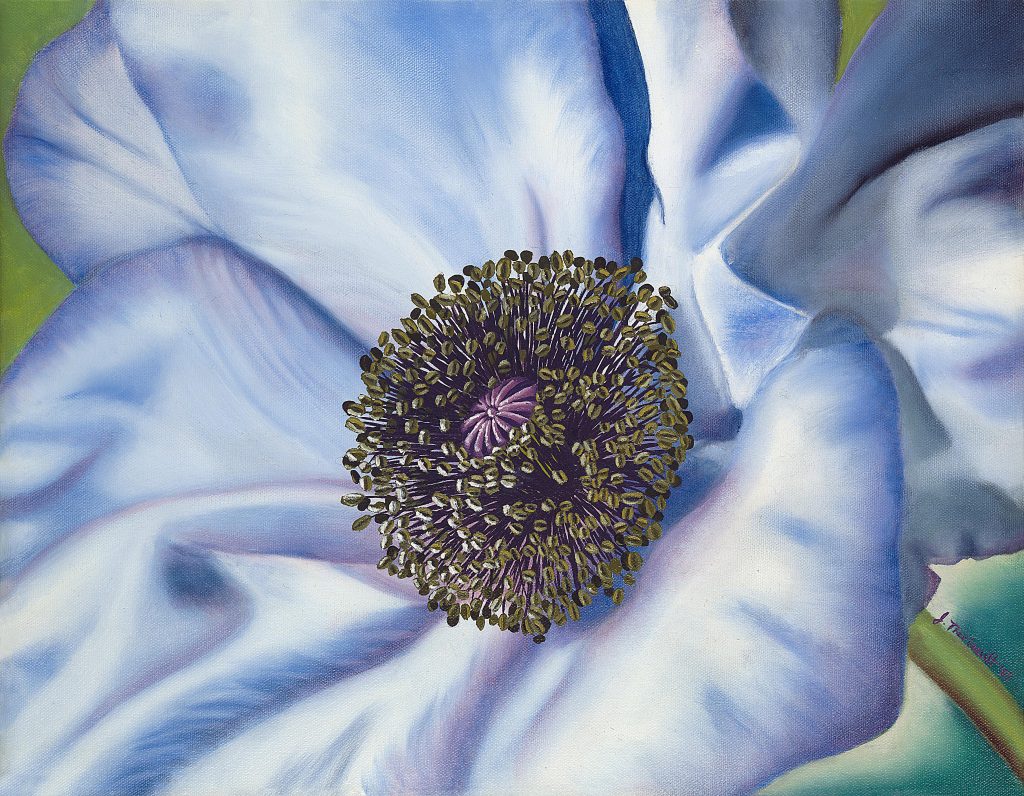 Jo Joy Art is a mother  and daughter art team; Joyce and Jody Therieault. The two combined their names and ideas to create Jo Joy Art.
All Jo Joy Art paintings are created using oil paints and require precision and painstaking concentration to achieve the level of detail necessary for realistic animal fur, cloth, and precise intricacies of exotic flowers. One painting may take a year or more, to fully complete. Joyce loves complex subjects, such as those with folds, which is why she paints so many pieces with flowers and folded material.
Jody started painting with her Mom at 10 and currently is in college. She has continued painting while attending the University of Connecticut, where she is a full time student.
While they paint in a similar photo realism style, you can see big differences in Joyce and Jody's work. Jody's pieces are more contemporary and have a younger vibe to them, while Joyce's pieces are fairly traditional and more formal.
Since one painting takes a long time to finish, they often sell prints rather than the originals. However, you can also find a few original pieces for sale.  "We hope you enjoy browsing our art! We are thrilled to be able to share it with you."
~Joyce and Jody~